API Manzanillo Receives an Award in the International Trade Forum of Manzanillo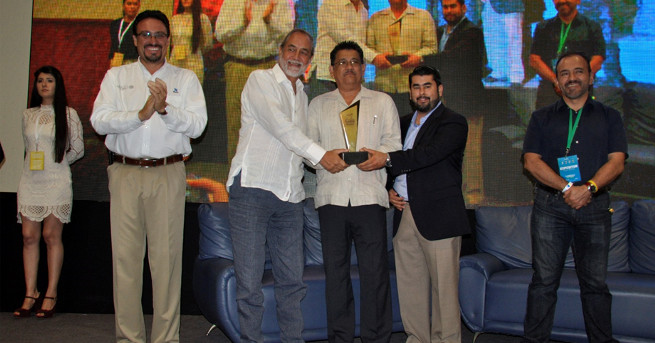 The Manzanillo Port Authority (API) participated from 19 to 21 November at the 8th International Trade Forum, which brings together the best of the foreign trade and freight transport sector in the country, with the Port Authority awarded for being an entity of the Federal Government with extensive experience and leadership, which comply with the implementation of quality standards in all its processes, qualities that have distinguished themselves over more than 20 years and have taken place at the Port as the fourth most important in Latin America and one of the 100 most influential globally, as diligently it fulfills the functions of managing, promoting, build, develop and maintain the infrastructure of the Port of Manzanillo.
The presidium was composed of the Secretary of Economic Development of the State, Lic. Carlos Ahumada Viveros, representing the governor; the General Director of API, Vice Admiral Jorge Bustos Espino; the Customs Manager, Lic. Baruc de la Fuente, and Lic. Hugo Herrera Mier, President of COMCE Colima, among others.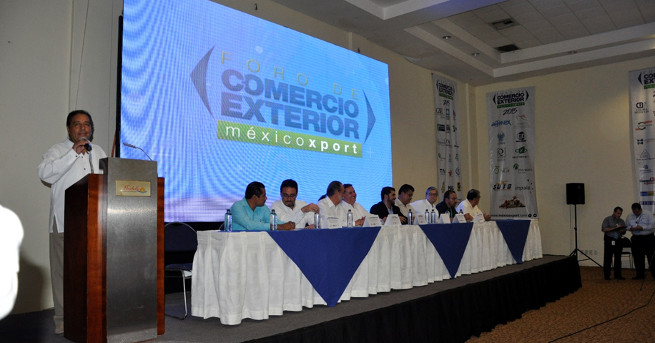 As part of this important international expo organized by Mexicoxport, various actors of Manzanillo port, exposed the industry trends and the most important developments in foreign trade.
The General Director of API, representing also the General Coordinator of Ports and Merchant Marine, Lic. Guillermo Ruiz de Teresa, in their speech as a member of the presidium, thanked the interest and effort that made the people who organized every year at the Forum. Also welcomed to those who integrate and came from other parts of the country.
Particularly, during the event they are conducting business roundtables among businessmen attending the Forum and various port stakeholders, a quality that distinguishes this Forum among others, this is in order to get the most out of it, trying to expand markets of this port in Colima, through concrete business deals, made there.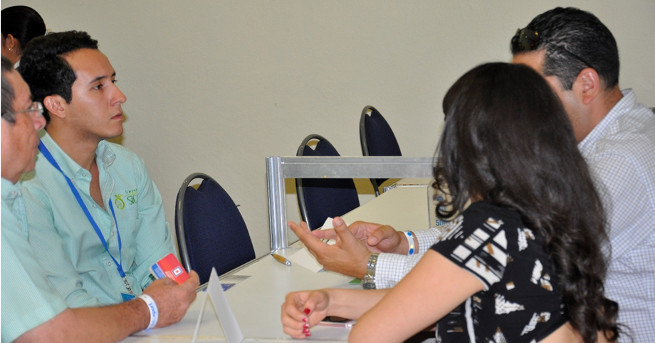 Finally, also yesterday they honors the best in Foreign Trade, granting awards to 11 companies as Limones Sicar, Impala Terminals, API Manzanillo, Affimex, Boyfriendly, Consejo, Grupo Cargoquin, Quálitas, Transportes Soto and Cecilio Lepe Bautista, national leader of the union workers.
API will keep presence this three days that will last the forum, to have the opportunity to promote new projects and improvements in infrastructure and operation in the most important port of the country.
Last updated on: 30/11/2015 (10:21)